An LPD6803 based LED module is an "intelligent" pixel, it can memorize its color and passthrough the data and power connection. This means you can drive a lot (several thousand) intelligent pixels with just 4 cables (2x power and 2x data).
Take a look at ladyada's very informative post about the LPD6803 module.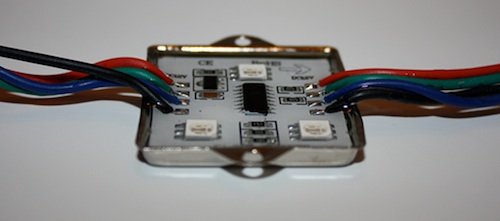 So where to buy these Intelligent, LPD6803 based Pixels? At my PixelInvaders Shop for example!
Needed Hardware:
An Arduino Compatible Board
A 12V Power supply (an old ATX Power supply is perfectly fine)
A strand of some LPD6803 based LED modules
Some cables to connect the LPD6803 module
I had some cardboard angle laying around an thought, why not build a DIY Wall Washer.


And here is the result: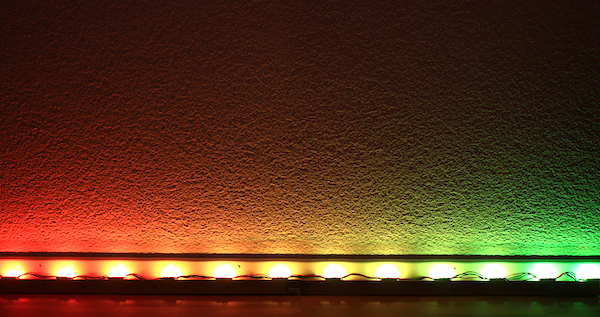 The wiring is very easy, take a look at this wiring diagram done by ladyada: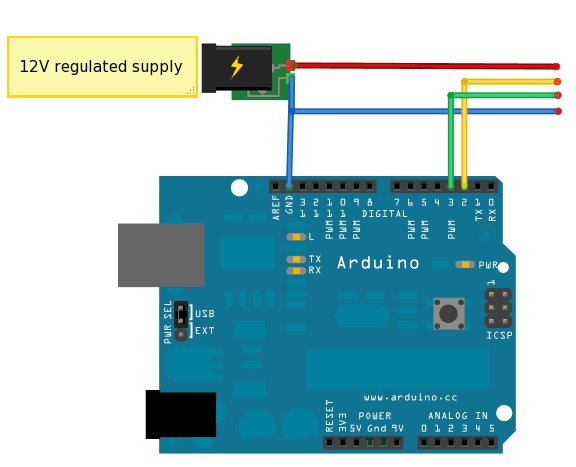 Connect pin 2 (yellow) to the
green
color of the LPD6803 Module.
Connect pin 3 (green) to the
blue
color of the LPD6803 Module.
Red is V+, Black is GND.
Links:
- LPD6803 LED module shop
- All source files on GitHub
Two Videos showing the Wall Washer in action. Note: The Wall Washer looks brighter in reality.