I did it! After more than 20 hours of soldering, my 64cm*64cm RGB Led Matrix is finally finished! The Matrix is using 64 RGB Led's (=256 solder joints) using 10mm diffused RGB Led's from evilmadscientist.com. The case is build with Foamboard – but that's not finished yet.
I use an Arduino and a Rainbowduino from Seeedstudio to drive my Matrix. The *dunios are running my neorainbowduino firmware.
Here are some impressions: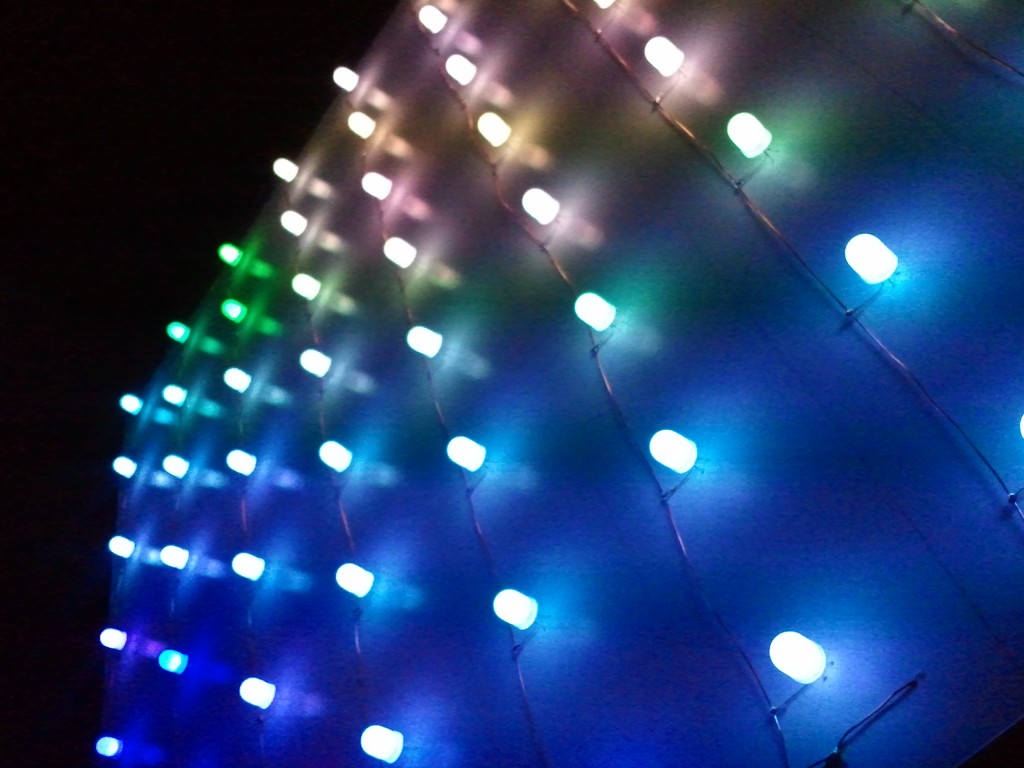 The next step will be the case – and then add a filter, so the image will be more diffuse. When the Led Matrix is finished, I'll release a step-by-step DIY buildplan.
Links to other LED Matrix information: