I found a very interesting project, called Picframe. Sprite hacked his digital photo keychain, now it's possible to control this mini photo frame and use it as display. He also created a new plugin for LCD4Linux. I also created a patch for picframe, now my mini photo frame is also supported.
Some (rather bad) "in action" shots: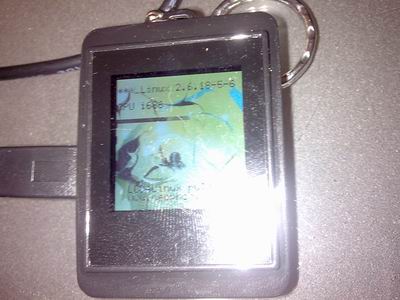 Did I mention that those little devices are quite cheap (~20€)?