I use my old Palm IIIc as a Serial Console for my OpenWRT router. Palm use, like my Asus WL500G Premium OpenWRT router, TTL serial levels inside the box. I opened my Palm and on the "LA CUCARACHA NEGRA" PCB you'll see the MAX 3386e IC, which convert's the TTL signal to (more or less) rs232 serial signal level.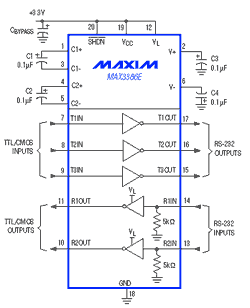 MAX3386 schematics
Now just connect the TTL signal level from the Openwrt router to the MAX 3386e input pin's and you're done:

LA CUCARACHA NEGRA PCB
Craddle RX pin 3:
output (rs232) MAX 3386e pin 13, input (TTL) MAX 3386e pin 10 <- connect here Craddle TX pin 5: output (rs232) MAX 3386e pin 17, input (TTL) MAX 3386e pin 17 <- connect here The pins you had to connect to your OpenWRT router are marked in the pic above (ttl rx and ttl tx).
The final result look like this: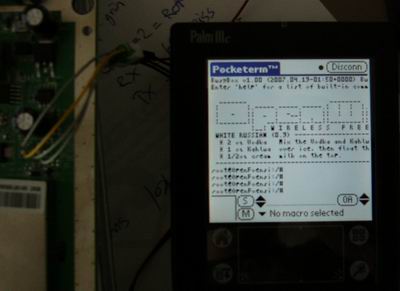 I use Pocketterm as Terminal editor, other terminal editor tools crash from time to time, I assume this is because of the missing connections (CTS / DTR), even with disabled flow control.
Comments, question -> michu at neophob dot com