A improved version of the TSMGui
New features:
You can create new partitions via GUI and format it with one mouse click.
You can use your TSM Nodename / Servername in your scripts (env. variable)
Hostname is updated to the TSM Nodename to simplify image restore (new option in the config, you can enable/disable this option)
A readme is included how to use this GUI in your BartPE/WinPE boot CD.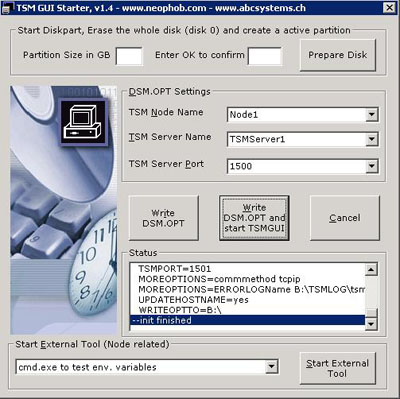 The new TSMGui v1.4